Aruudlay
Comic Artist
Aru is a UK-based queer comic artist with a deep love for androgynous villains and colourful worldbuilding. Their fantasy worlds are laced with sci-fi and are influenced by their need for more queer characters and sex-positivity in fiction.
---
Comics
---
Bulletproof Heart : A FFVII Barret Zine
Charity fanzine centred around Barret Wallace, loveable bruiser team mate in Final Fantasy VII
Barret is both a great father and an eco-terrorist and it was a joy to be able to illustrate a short comic celebrating the warmth of this character I adore.
YuGiOh Antagonists Zine
---
Original Comics (18+)
---
Opus
Sci-fi - Fantasy - LGBT+ - Webcomic
A yet unpublished webcomic about a boy falling in love with his creation — his sexy pinup drawing. Essentially a self-indulgent tournament anime, Opus is something I have been working on for many years and plan to release once I have finished chapter 2. All pages currently available on my patreon.
Stellar:Valour
Sci-fi - Medieval - WLW/GxG
A short-form comic made in under 2 weeks, Stellar was my combination of love of burly ladies in armour and my frustration about the general lack of comics about jousting.
Rascal Prince Vol 1
Fantasy - Medieval - MLM/BxB
(Vol 2 currently in production!)
The first comic I made when I decided to pursue art. Rascal Prince is a love letter to all the cheesy yaoi I consumed growing up. It's light-hearted with elements of coming to terms with entering manhood and a bit of monster-loving sprinkled on top.
---
Games
---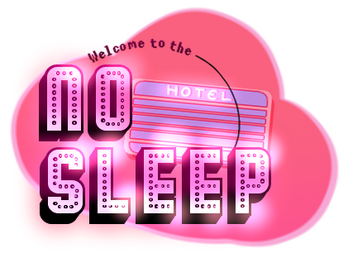 NoSleep
Sci-fi - Dreampunk - Visual Novel - MLM/BxB
YaoiJam2021 entry hosted on itch.io
Characters
---
Backgrounds
---
CGs / Cutscenes
Coming soon
---
Unpublished work
Yet unreleased comics, for portfolio reviews only.
Limit Break Final Fantasy VII Trans Zine
Charity fanzine centred around transgender headcanons featuring FFVII characters
Sephiroth was such a large part of my formative years coming to terms with gender and sexuality. I explored the genderfluidity of the characters in this 18+ short comic.
Fateful Reunion : A Clerith Fanzine
Charity fanzine centred around the romantic relationship between Final Fantasy VII characters Cloud and Aerith

Aerith is one of my favourite characters in FFVII due to her kindness and complexity. Getting the chance to illustrate a short comic celebrating Cloud and Aerith's love alongside some truly incredible artists was an amazing experience.
---
Unpublished Illustration
---